Raveningham Gardens
Raveningham Gardens and the Park are protected by shelter belts of woodland. These create a kinder environment for the herbaceous and mixed borders, wildflower meadows and rolling lawns. The walled Victorian kitchen garden provides more shelter for fruit, vegetables and cut flowers such as sweet peas. The Gardens hark back to Edwardian plans with the planting enhanced in the 1960s by Priscilla, Lady Bacon. The current owner's mother, she was an energetic plantswoman who collected many rare species from around the world transforming the Garden over 50 years. The walled kitchen garden was brought back to full working order in the last 20 years and is now producing fruit, vegetables and flowers for the House. There is a fine late 19th century Boulton and Paul range of glasshouses, stocked conservatory and melon pits, all in working order.

A Millennium project by Nicholas Bacon to build a lake on the North side of the House is now firmly established. As is an Arboretum that was planted after the destruction of a wood in the 1987 gale. This gave an opportunity to plant a large variety of trees and shrubs under a plan designed by the eminent plantsman Roy Lancaster. Our latest project is the creation of a Stumpery off the arboretum which showcases tree ferns.
There is also a Herb Garden, a Rose Garden and the Time Garden – designed around Sir Francis Bacon's essays based on the passage of Time. Sculptures by Susan Bacon are placed around the Garden which is surrounded by an 18th century Park with many trees of great age. The main specialities of the Garden are Galanthus followed by bulbs in early spring, later in the season Agapanthus are a main feature. Throughout the year the parkland setting provides a glorious backdrop to the Hall and the main Garden. The Gardens are mostly accessible to wheelchair/motability scooter users, except when the ground is very wet.

Raveningham Gardens Events 

Raveningham Garden Special Events
National Gardens Scheme
Pre booked tickets only please see NGS website – ngs.org.uk for dates, details and how to book.
Sunday Openings
Please see our opening times for Season round opening information.
Special Events
We start the year with snowdrops in February. Every Sunday in February will raise funds for the Priscilla Bacon Hospice. When our main season starts in May spring bulbs and shrubs will be flowering. In May you can see both spring and wild flowers around the Garden. The roses will be looking good in June, followed by the amazing agapanthus in July and August, with late flowering in September. Summer is also the best time to see the Victorian walled kitchen garden in full swing with salad crops, vegetables and soft fruits interspersed with companion flowers.
Our outdoor Tea Hut will be open serving take-away light refreshments, homemade cakes and drinks between 11am and 4pm whenever our Gardens are open. We are also open for pre booked Group Tours year round, please contact Sonya on 01508 548480 for more information.
Gardens Admission: adults £7, concessions (65 & over) £6 and children under 16 free.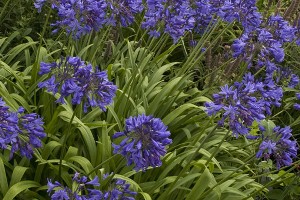 Raveningham Gardens Opening Times 2023
February – Daily, excluding Saturdays, 11am – 4pm
May  – Wednesdays, Thursdays & Fridays 11am – 4pm
June – Wednesdays, Thursdays & Fridays 11am – 4pm
July –  Wednesdays, Thursdays, Fridays & Sundays 11am – 4pm
August – Wednesdays, Thursdays, Fridays & Sundays 11am – 4pm
September – Wednesdays, Thursdays & Fridays 11am – 4pm
CLOSED BANK HOLIDAYS
Our Gardens will close at 4pm on Friday September 29th for the 2023 Season
Costings for individual visits
£7 per person, £6 with concessions (65 & over), under 16s free
Pre-booking is not necessary
Well behaved dogs on leads are welcome. Please see the EVENTS page for details of any Special Openings in 2023.
Group Visits 
We are usually open for pre booked group visits on weekdays throughout the main season. Special out of season visits might also be arranged. 
To enquire about a group visit please call 01508 548480 or email: sonya@raveningham.com


Raveningham Gardens Plant Sales
We have a large selection of plants for sale on site. All plants are homegrown here in our own nursery and availability will vary according to season. Our Gardens team look forward to helping you when you visit!