Raveningham Estate Arable Agriculture
Raveningham Estates home farm is very typical of South Norfolk. With a range of soil types from heavy clays in the South through to sandy loams in the North. This gives the farm a wide choice of cropping opportunities. Winter wheat is the primary crop with a wide of variety of break crops; ranging from winter oilseed rape, barley, vining peas and sugar beet. Large investments in water resources have enabled the farm to produce potatoes and other high value crops that require irrigation.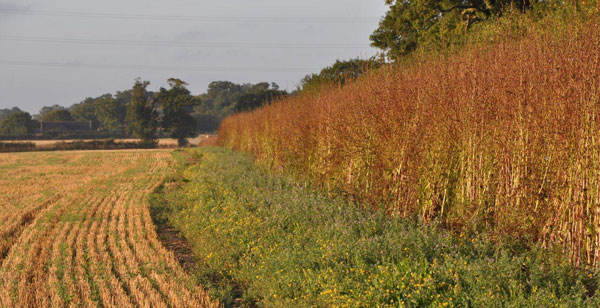 Raveningham Estate Livestock
The Estate has over 400 acres of permanent grassland. 150 acres of parkland surrounds Raveningham Hall and Gardens, with 200 acres of low laying fresh water grazing marshes within the Broadland National Park. Traditionally the Estate used its dairy herd of Holsteins to graze the park; but with the demise of the milk industry in the eastern region, the Estate has replaced this herd with beef single sucklers which now graze the Park. Kent sheep follow the increasing herd of pedigree Sussex cattle onto the Park and marshes. This mixed grazing preserves landscape features and enhances biodiversity.